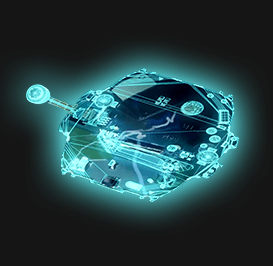 Triple Sensor, Ver.3
Miniature built-in sensors take highly accurate readings of direction, atmospheric pressure/temperatures and altitudes and indicate the measurement values with an analogue hand and LCD. They detect changes in natural phenomena immediately to support users in making appropriate responses.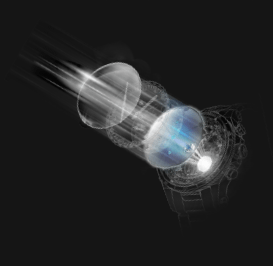 Tough Solar
This proprietary CASIO solar-powered battery-recharging system assures stable operation of various power-hungry functions, including dial lighting, alarms, stopwatches and measurement functions.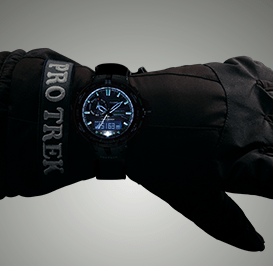 Auto Light Switch
For quick, easy data confirmation, even in the dark or with both hands occupied. You need both hands for many outdoor activities, and you don't always have one free to illuminate your watch face in low-light conditions. The Auto Light Switch solves this problem by illuminating the light whenever you turn your wrist to bring the watch into the viewing position.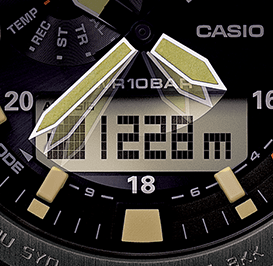 Hand-concealment function
Hands momentarily move away from digital readouts when you check displayed readings.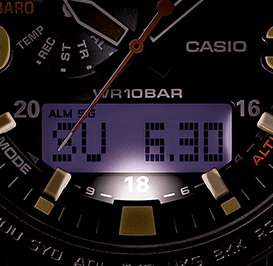 Full Auto Double LED light[PRG-600]
A pair of LED lights provides bright illumination for hands and LCD to assure visibility in the dark.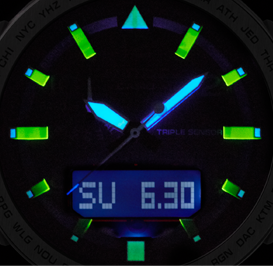 Neon Illuminator / Phosphorescent processing/ LED light [PRG-650Y]
Phosphorescent processing is applied to the hands and the top surfaces of the hour markers, which are made of a material that reacts to black light. A special fluorescent ink is printed on the retrograde hand, moreover, so that the hour markers and hands float up when the LED light is turned on in the dark.